Think you need to spend thousands on a MacBook or iMac to run a successful blog? Think again. You can run a blog from zero to $10K a month from a $200 laptop…
---
One of the biggest stumbling blocks for many people when coming to start a blog is that they think they need loads of expensive gear – specifically a top-of-the-line PC or laptop.
This is completely false. You can run a blog – meaning a business – and do everything you need to do on a $200 Chromebook. You don't need a Mac or an expensive PC rig. All you need is a cheap laptop, any Chromebook for instance, a web connection, and access to something like Google Drive. If you have this, you can get started.
Not so long ago, say 10 years or so, many applications were only available as actual software that you had to pay for and download. This is no longer the case. You can now do everything – and I really do mean EVERYTHING – you need to do through your web browser.
You can access WordPress via your web browser, design your site in your web browser, edit photos and video in your web browser, work on spreadsheets and content in your web browser. Basically, you do not need any expensive applications and/or software. You just need an internet connection and a Gmail account. Got those? You're good to go.
ChromeBooks Have ALL The Tools Bloggers Need
Look, I get it. Money can be tight. And when it is, the last thing you want to do is spend a load of it on a PC or a new Mac computer. But being skint or poor or whatever is no excuse for NOT starting your blog project. In fact, your present situation should act as a constant motivator, pushing you forward, driving you to work harder.
If you don't own a laptop or a computer, and you're limited to a phone, the bad news is that you probably cannot run a blog on your phone. I mean, it is possible, sure, but it certainly isn't advisable. To run a blog properly, you need a computer with a keyboard – it'll make life so much easier.
Chromebooks vs. Cheap Windows Laptops
Why get a Chromebook over a cheap Windows laptop? The #1 reason is that they're incredibly cheap – often less than $200-$300. The second reason is that they run ChromeOS which is an incredibly lightweight operating system – it's basically just the Chrome web browser with a few UX additions – and this means it will run really fast on pretty low-end hardware. Hence why they cost so little.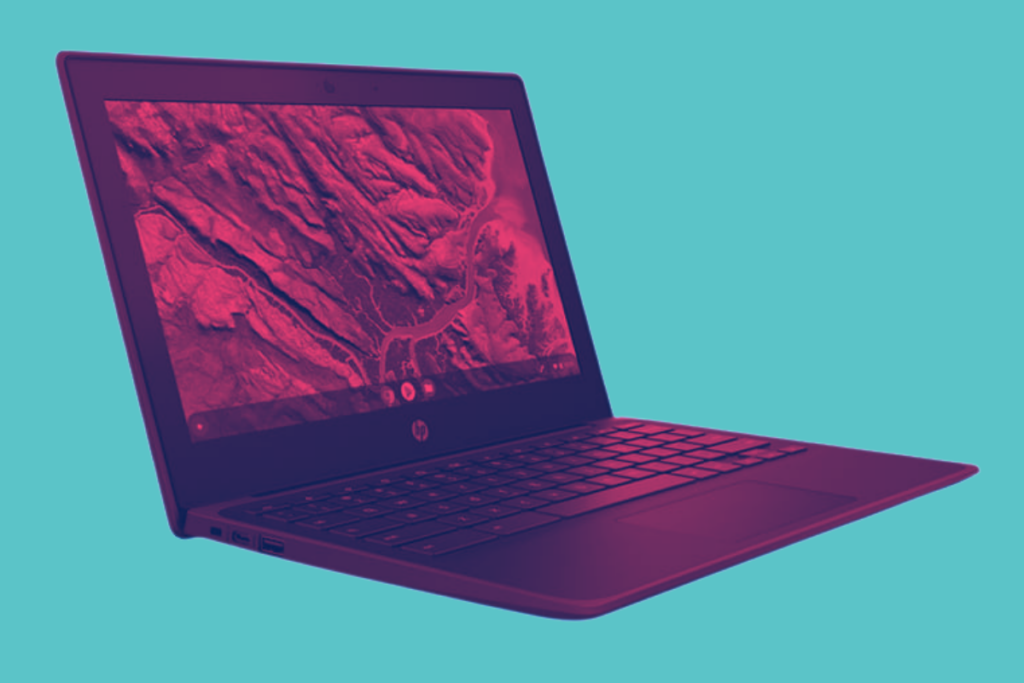 If you have a Gmail account, this automatically grants you free access to Google Drive which includes a word processor, spreadsheet software, and a bunch of other productivity applications. Google Drive is also completely free (up to 15GB of storage, then you have to pay for additional storage, but it is very cheap). With Drive, you can basically organize your entire business. I know this because this is what I use to run and organize mine.
For instance, I use Google Sheets to store all my keyword research and banking and financial data; I use Google Docs to work on all my blog posts and marketing initiatives, and I use Google's Chat feature to communicate with my team. Everything is stored in one place, organized in folders, and everybody in the team has access. It works great and I think it costs me like $15 a month for 1TB of storage.
What About Blogging Tools?
The first thing you need to know about blogging tools is that you probably don't need any of them. Not right away, anyway. Ahrefs and SEMrush are nice. But you can glean nearly as much information about your site via Google Search Console and Analytics which are completely free. For keyword research, use the free tool Keyword Tool IO – it is brilliant and totally free. It also does questions too.
You can – and will – spend a fortune on blogging tools. New ones land every day and they all have affiliates which means you'll find plenty of people online and inside YouTube promoting them, telling you that YOU CAN NOT LIVE WITHOUT THIS TOOL. It's nonsense. You do not need tools to run a blog properly, just as you don't need an Apple Watch or fitness tracker to get fit.
What about editing and creating images? Contrary to popular belief, you do not need to spend a fortune on Adobe Photoshop. Instead, you can use one of the many free online tools for editing and creating unique and engaging images for your blog. My personal favorite right now would be Canva.
With Canva, you can edit and create images, PDFs, and more. Canva runs in your browser, has a very useful free version, and is brilliant for making images for your blog posts, marketing materials for your emails, and even things like downloadable PDFs which you can sell to your readers or use as a lead magnet to get people to subscribe to your email. It has gorgeous templates and is simple to use. An idiot could use Canva, it's so intuitive – just drag and drop stuff.
Are Desktops Better For Blogging?
When I started my life as a blogger, setting up my first site, money was TIGHT. I couldn't afford a desktop computer, so I bought a cheap Windows laptop – big mistake – and set everything up using that. About 8 months later, that laptop died. Such is life with cheap Windows machines.
I then went out and got a Chromebook and I still have it and use it to this day – almost 8 years later. And guess what? It still works perfectly, despite a few bumps and scuffs here and there. I did the bulk of my initial work on that Chromebook, growing my first site from zero to 20K users a month.
Once my fledgling business had started to produce some cash flow, I invested in a desktop computer – I bought a recondition iMac in 2017. I still use this computer to this day and it didn't cost as much as you think because I bought a refurb model. I think I paid just over $1000 for it, whereas had I bought a new one I'd be looking at $2000+ for the same model. I've added in more RAM over the years, but the damn thing is still going and it has made me a lot of money over the years, paying for itself a hundred times over.
But you DO NOT need a desktop PC or an iMac to get started with your blog. Sure, it's nice to have a large display to work on. But it isn't essential. Not to get started. To get started, as I did, all you need is a workable, inexpensive laptop that can connect to the web and has a keyboard you can work with. This is all you need to get started. Do not let anyone else tell you otherwise.
And once your business has some cash flow, sure invest in a proper desktop PC or Mac computer. But let the business pay for it, do not pay for it out of your own pocket. You can even use finance, through your business, once the cash flow is in place, to spread the cost of your new, shiny desktop PC. But do not think that a computer like this is essential for blogging. It ain't, it's just a nicer place to work.
As for what Chromebook I'd recommend, there are loads of good models on the market right now but I really like the HP Chromebook 11a; it has an 11in display, plenty of storage, and a decent amount of RAM. The battery life is brilliant too. Is it the best Chromebook on the market? No, not by a long shot, but it is cheap and it will get the job done until you can afford something better.
Richard
I run multiple blogs and e-commerce stores for a living. I've been doing this since 2014 in a range of niches from tech to music gear and vaping products. This blog is where I share all my wins and losses, so other people don't have to make the same mistakes I did
Craft The Perfect Post That Ranks and Converts!
Download this cheat sheet to optimize underperforming posts on your website.
By subscribing, you agree to get emails from me, Matt Giovanisci. I'll respect your privacy and you can unsubscribe any time.