If you want to dropship products, you need a fast site. And that means you need decent hosting. Here's my two cents on the best hosting for dropshipping sites and blogs…
Dropshipping is the dream. You don't carry inventory, you have minimal costs, and you can make large piles of cash very quickly.
As a concept, it is very appealing.
You get to sell products, make decent(ish) profit margins, but you don't need to worry about staff, warehouses, and/or dealing with customers.
If you become a dropshipper, your job is to generate traffic and then convert it – this sounds easy but it is actually trickier than it sounds.
And hosting plays a bigger role than you might think.
Google is VERY focused on page speed at the moment. You need to have a fast loading site. If you don't, from June 2021, you will be penalized by its algorithm.
This is what Google's Core Web Vitals are all about.
This means you need to A) get good hosting, and B) optimize your site or blog so it isn't a steaming pile of shit when it comes to loading times.
Best Hosting For Dropshipping
And when it comes to hosting, Kinsta is what I use and what I would recommend for your dropshipping site.
Why?
Simple: it is blazingly fast.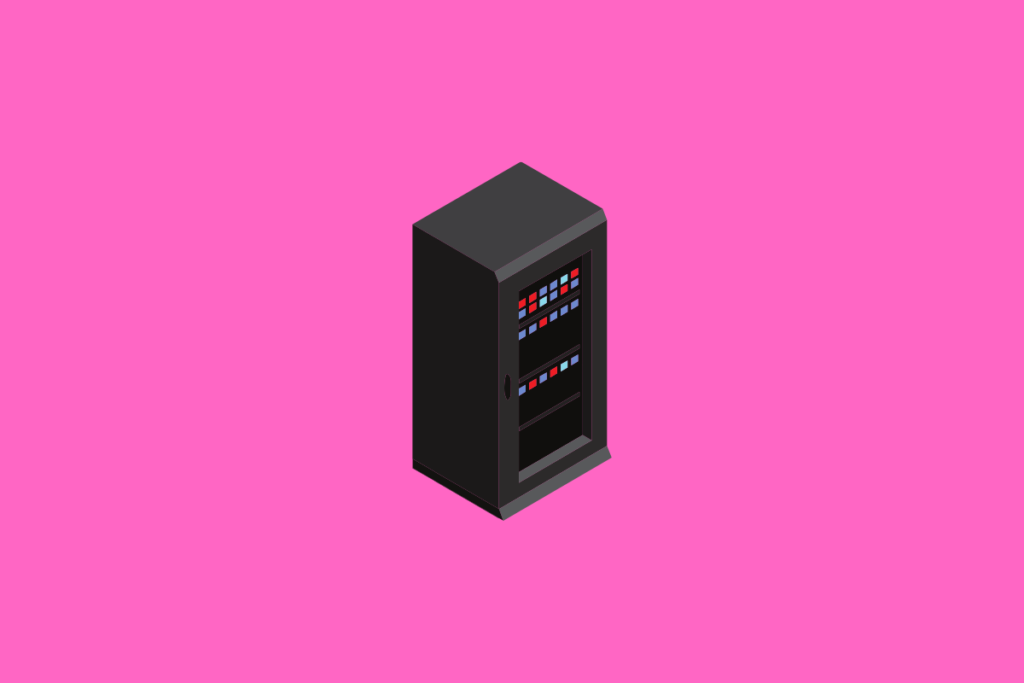 How fast? Well, it runs on Google's Cloud Servers and packs in things like a CDN and advanced server-side management.
These things ensure your site runs fast. My site, when I switched from SiteGround, went from an F in Page Speed Insights to an A.
And I didn't change anything on the site.
That's what good hosting can do you for you. And the best part is Kinsta isn't even that expensive.
If your site is new (and has low traffic) you can get managed hosting with them for less than $30 a month.
Are Slow Sites Bad?
In Google's eyes, slow-loading websites are the worst thing ever right now.
If your site takes longer than 3 seconds to load (on 3G), you're in trouble.
Faster sites with worse content will outrank you and you'll gradually lose potential rankings and positioning in the SERPs.
But if you're running a dropshipping site, slow loading pages are doubly bad.
According to research conducted by CloudFlare, a slow loading web page massively affects your sales and overall conversion rates.
The Study showed that by improving page load speeds by as much as one second, sales increased by 20%.
How Page Speed Affects Conversion Rates:
Pages that loaded in 2.4 seconds had a 1.9% conversion rate
At 3.3 seconds, conversion rate was 1.5%
At 4.2 seconds, conversion rate was less than 1%
At 5.7+ seconds, conversion rate was 0.6%
Bottomline? Pages that load fast convert more.
And if you're in the dropshipping niche, and you want to be competitive, you're going to need a lightning-fast site.
And if that's what you want, use Kinsta – it is legit the best and fastest host on the market right now.
And it also has the best customer service and support I have ever experienced.
Bar none.
No other product or service I have used comes even remotely close to what Kinsta offers.
If you have an issue, they'll fix it. And most of the time, you won't have to do a thing. They just go away, investigate, and then fix it for you.
And that's before you even get to all the cool stuff that makes Kinsta such a good host.
Like the fact it is a totally managed service, that it has 100% uptime guaranteed, and that it wipes the floor with nearly every other hosting company when it comes to overall speed and support.
As someone that has used MULTIPLE hosting companies over the past decade, take it from me: cheap ain't good, you pay for what you get, so do yourself a favor and get your hosting with Kinsta.
Check Out ALL of Kinsta's Packages
Do You Need To Use WordPress?
Of course, if you want to simplify things (and not use WordPress) you now have all-in-one ecommerce platforms like SQUARESPACE to consider.
With SQUARESPACE, you get everything you need inside one package – from an easy-to-design store to fast hosting and built-in SEO.
SQUARESPACE is designed to be simple to use; you can literally get your store up and running inside an afternoon using its drag and drop builder.
And if you're not au fait with drag and drop builders, you can use one of its templates and then edit it until your heart's content.
The big USP here is that you'll get a professional-looking store, complete with a blog and fast hosting, for a small monthly fee.
If you don't want to deal with developers, prefer to have everything handled on one platform, SQUARESPACE is definitely worth a look if you're thinking about doing drop shipping and/or ecommerce.
Richard
I run multiple blogs and e-commerce stores for a living. I've been doing this since 2014 in a range of niches from tech to music gear and vaping products. This blog is where I share all my wins and losses, so other people don't have to make the same mistakes I did
Craft The Perfect Post That Ranks and Converts!
Download this cheat sheet to optimize underperforming posts on your website.
By subscribing, you agree to get emails from me, Matt Giovanisci. I'll respect your privacy and you can unsubscribe any time.